The Covington-Newton County Chamber of Commerce, and its Offices of Economic Development, Tourism, and MainStreet, oppose any measures that would negatively impact our business climate, are discriminatory in nature, or would harm our ability for business investment, advancement, and promotion here in Newton County.
"SKC Inc. appreciates your support of the Newton College and Career Academy and Workforce Development Summit. Your involvement shows that the Chamber supports the higher education needed for local business to include SKC Inc.  On behalf of the SKC Inc. management team, we would like to thank you again for your continued support."
~Tom Gray
Vice President, Operations SKC, Inc.
The Office of Economic Development is responsible for all attraction, retention and workforce development needs for Newton County and its five municipalities. The City of Covington and Newton County are both aggressive and forward thinking governmental agencies known for being business and industrial friendly. Tax abatements, job tax credits and waived permitting fees are routine in return for significant job creation and capital investment.
The Office of Economic Development recruits in four targeted sectors: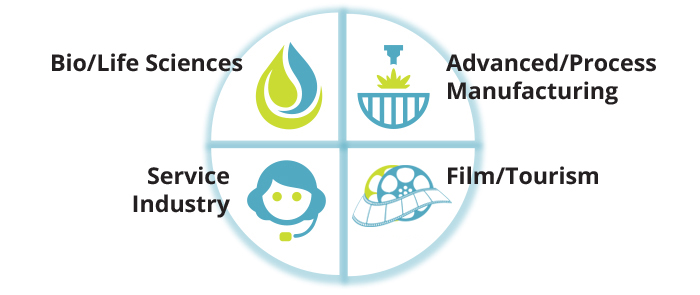 Bio/Life Sciences
Advanced/Process Manufacturing
Service Industry
Film/Tourism
OED Goals
Newton County Will Lead the Nation in Economic Development
Newton County Workforce Will be Ranked in the Top 25 Percentile
Newton County Will be a Dominant Force in Retail for Athens, Augusta and Atlanta